The ability to reuse or recycle, break down, compost, renewal, and repurpose containers, along with the use of materials that are biobased or raw materials made from renewable resources, have been the main areas of attention for significant advancements in innovative packaging. These trends are being accelerated by a variety of factors, the first of which is a rise in customer awareness of environmental issues. Additionally, in an effort to appear more modern, businesses are emphasizing the 3 R's (Reduce, Reuse, and Recycle) more. The fact that suppliers are looking for methods to make their firms and companies they work with more environmentally responsible is no secret and this eco-friendly packaging comes into play.
In this article you'll get to know about:
Materials used to make eco friendly packaging
OG hemp's solution to eco friendly packaging
Eco friendly packaging products by OG HEMP
Why should you choose eco-friendly packaging?
You can package your beauty goods in an environmentally friendly manner using these solutions if you own a beauty business.
Paper
Paper is increasingly being used to package goods in place of plastic, which has long been the material of choice for packaging. This helps to protect the environment. As a renewable and biodegradable material, paper is a more environmentally friendly option than single-use plastics. It's a better choice than glass because it's lighter. It becomes a more environmentally friendly option for protective packaging as a result.
However, the paper used in the packaging of cosmetics and toiletries must be treated with some sort of water-repellent chemical, whether it be natural or synthetic, in order to preserve the integrity of the product. The packaging can become unusable and less environmentally friendly as a result.
Bamboo
An eco-friendly material that can be utilized to make packaging for cosmetics is bamboo. This style of packaging promotes the creation of a cleaner product and has less of an impact on the environment. In the personal care and cosmetics sector, bamboo has come to represent not only environmental friendliness but also elegance and sophistication. Bamboo has a number of advantages over conventional wood, including greater strength and durability, the ability to be reused and recycled, quick growth, the use of locally sourced resources, biodegradability, and compostability.
And here at OG HEMP we try to use Eco-Friendly Packaging hence let us introduce you to Hemp paper: 
Hemp paper is made from robust, durable hemp fibers. Hemp paper is ecological and recyclable in addition to biodegradable. It is widely used for packaging in addition to being used for greeting cards, stationery, and other unique projects. Paper made from linen fibers, which are strong and durable, is referred to as linen paper. Because of its natural gloss, fine paper like linen is frequently used for high-end printing and writing and also a popular choice to sculpt into custom eco friendly packaging for small business.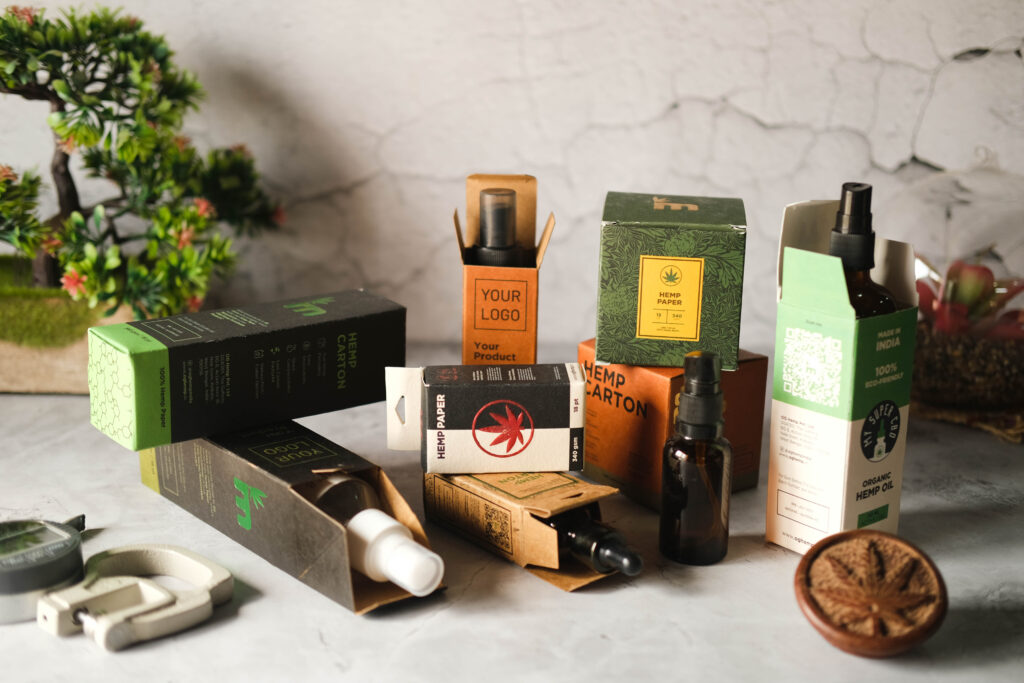 Hemp paper has several advantages:
Strength and endurance.
recyclable and reusable.
Rapid growth
Sourced locally.
Compostable as well as biodegradable.
OG HEMP contributes to eco friendly packaging with a range of their products:
Paper bags:
Paper bags are strong, 53-gram hemp paper bags that can hold 10 pounds. They were created using 200GSM basic weight paper. They have paper twist handles, well-built, perfectly cut rivets, and are embellished with stylish, sophisticated rivets. The bags have strong reinforcement and a flat, hard bottom that makes them comfortably standable. This kind of packaging can serve as eco-friendly cosmetic packaging and eco friendly packaging for small business.
Monocartons:
Our 100% hemp paper monocartons, which have a 340GSM thickness, are the perfect option for all print types and a versatile replacement for companies in all industries. They're not just a great option for customers who care about the environment, but also for those looking for luxurious packaging with a personal touch. These serve as eco friendly containers and eco friendly shipping supplies. And since these are chemical free and made from environment friendly material, these can also be used as eco friendly packaging.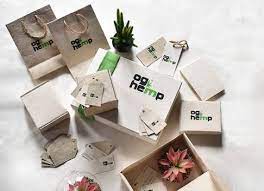 Reasons you should choose eco friendly packaging
1.Reducing the carbon footprint
Environmental protection is the benefit of eco-friendly packaging that is most obvious. Eco-friendly packaging typically uses recycled and biodegradable materials, reducing the waste of raw materials in the manufacturing process. Additionally, the manufacturing process is typically more effective, using less precious resources overall and lowering the environmental harm that enterprises cause.
2. Recyclable
Green packaging not only lessens your carbon footprint but also offers good long-term consequences even after it has been used for shipment. These sustainable alternatives materials have a minimum environmental impact because they are recyclable and biodegradable.
3. Versatility
Sustainable packaging serves every major business that now uses conventional packaging and benefits the environment from start to finish. There is environmentally friendly packaging available to match your green demands, whether you need it to package , cosmetics, or use as containers.
4. Strengthen Brand Image
Finally, packaging that is ecologically responsible helps your brand's reputation. Your customers will notice that you are a responsible business when they realize that you use sustainable resources, in addition to caring about the environment. Your company's profitability and return on investment (ROI) will increase as a result of this better brand image.
FAQs
Q. Does OG HEMP take bulk orders for Eco friendly cosmetic packaging of small business?
Ans. For more information please contact https://www.oghemp.in/
Q. Are we able to customise OG HEMP packaging boxes?
Ans. Yes. For more information please visit our website https://www.oghemp.in/