Let's begin with what mono carton are – Single-layer cardboard is used to create mono carton boxes. This essential packaging required to pack a product compactly and protectively is mono carton packaging and the item used in this packaging is mono carton packaging.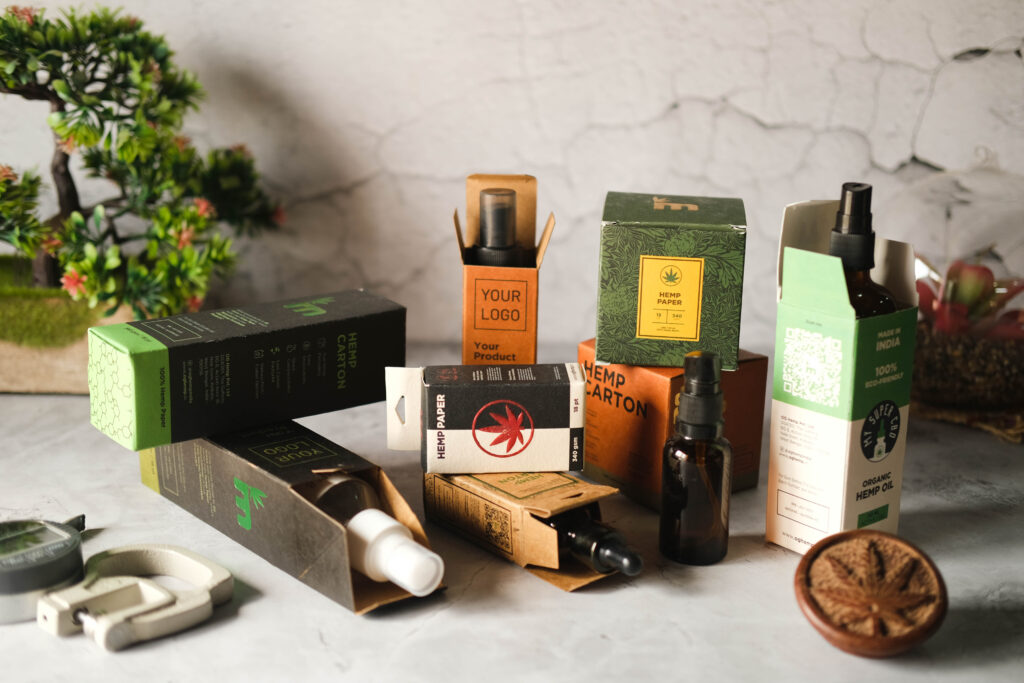 What are the benefits of using mono carton packaging?
In India's consumer-driven market, packaging usage is steadfastly high. Every sector has particular carton needs. Mono carton printing has also come into the market.
The reasons mono carton packaging is preferred are as follows –
Mono carton boxes are exceptionally sturdy and long-lasting, similar to 300 gsm boards, and are frequently made of a single material, typically cardboard.
100% recyclable, mono carton boxes are a sustainable option for packing.
Mono carton boxes are excellent for usage in retail settings because they are also very simple to assemble and disassemble.
Packaging in mono carton boxes is very effective at protecting products and can increase the shelf life of perishables.
Mono cartons take up relatively little room in a warehouse because they can fold flat and be swiftly built upright. It can be used for a variety of things, including shipping, storing, and packaging.
Why are mono carton printing solutions essential?
Due to their reduced paper and ink usage, mono cartons are also more environmentally friendly than their multi-layered counterparts. As a result, mono cartons are becoming a more common option for both businesses. Mono cartons can also be printed with different hues and patterns, giving customers a lot of customization options.
You should go for OG Hemp mono carton packaging. Our 100% hemp paper monocartons have a 340GSM thickness, making them the perfect solution for all types of prints and a flexible alternative for companies across industries. They are not only a great option for shoppers who care about the environment, but also for those looking for premium packaging with a touch of refinement.
We are experts at developing packaging options that are both visually appealing and considerate of the environment. To ensure unsurpassed longevity and sturdiness, these extraordinary Monocartons are painstakingly made from a combination of Hemp and other hardy agricultural fibers. They stand out due to their full compostability and usage of organic materials, making them the best option for companies devoted to reducing their environmental effect.
The types of mono carton packaging provided by OG hemp are?
Straight gusset tuck– For items that need a sizable window in the front display panel, the traditional straight tuck works particularly well. It is typical for both closures to tuck in from the front to the back, preventing the primary display panel's rough edges from showing at either end. Additionally, it avoids any potential interference that a reverse tuck can cause between the tuck and the window film material. Both hand erecting and shutting as well as machine shaping and closing work well with this design.
Top tuck auto bottom– In order to maximize efficiency, the Tuck Top Auto Bottom was created. For quick and simple assembly, the top flap tucks into the box's front while the bottom folds on its own. From custom retail packaging to gift-giving, this box design is adaptable.
Reverse tuck end– On each side, the tuck ends face the opposite way. They are widely used in the production of small-scale electronics, candles, cosmetics, and drugs.
FAQs
Q. What to keep in mind in case of packaging?
Ans. Colors, visuals, typography, and format are the four primary package components.
Q. What rules should be followed during mono carton packaging?
Ans. The very essential rules to be followed are:
The product's or brand's packaging design should accurately reflect both.
Should maintain consistency in your packaging design.
The packaging design should be accurate and unambiguous.
The packaging design ought to be distinctive and uniquely yours.
Q. Are the OG Hemp mono carton packaging biodegradable?
Ans. Yes. The OG Hemp mono carton packaging is biodegradable.