At OGHemp, our goal is to spread awareness of hemp paper, a centuries-old custom. Hemp is a great sustainable substitute for traditional tree paper because it is made without trees.
Let us begin with the definition of Tree free paper or wood free paper.
Due to the nature of its raw materials, tree-free paper, also known as wood free paper, is referred to as a substitute for paper made from wood pulp. When the product's complete life cycle is taken into account, it is allegedly more environmentally friendly.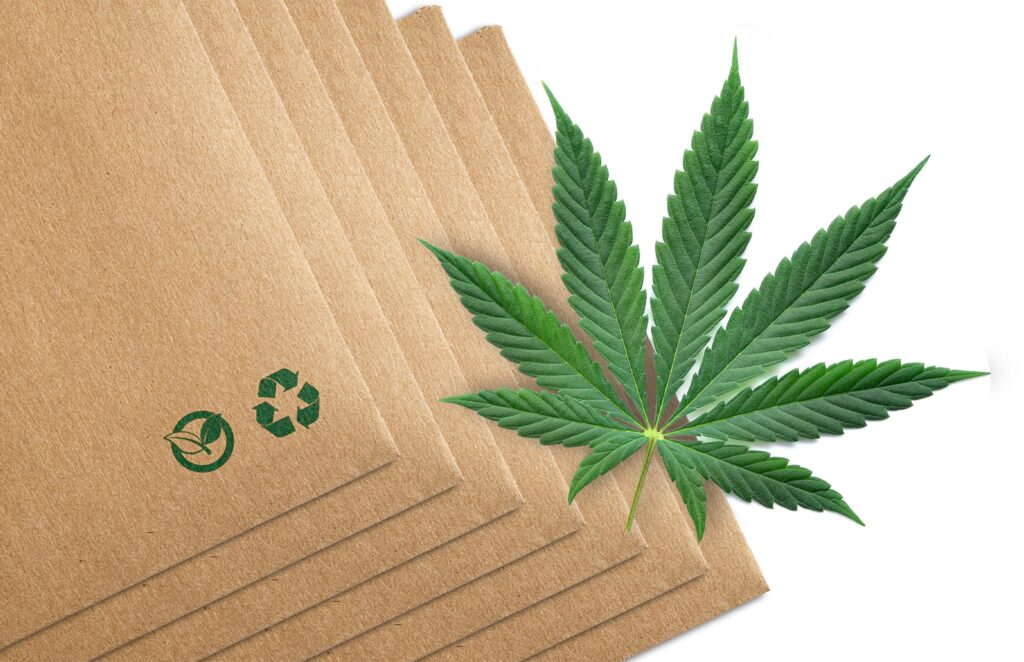 Fiber for paper made without using trees comes from:
agricultural wastes such sugarcane bagasse, husks, and straw, as well as fiber crops and weeds like bamboo, kenaf, hemp, jute, and flax, as well as textile and cordage wastes
Commercially wood free paper is made by using the following raw materials:
The most popular kind of wood-free paper is made from tissue pulp. It is created from pulped wood that has undergone chemical lignin removal.
The wood pulp used to make this is called balsa pulp, and it comes from balsa trees. Due to its excellent strength and lightweight, it is perfect for use for envelopes and other light applications.
Coniferous pulp is a kind of wood pulp produced by coniferous trees, such as pine and fir. Because of its strength and durability, it is perfect for employment in writing and printing materials.
Non-wood pulp is a type of pulp created from non-wood products like cotton, hemp, and linen. High-quality papers, including those used for academic purposes, frequently use it.
The different varieties of wood free paper are:
Cotton paper: This is one of the most opulent and expensive forms of paper because it is composed entirely of cotton fibers. It is renowned for its excellent opacity, robustness, and durability. Cotton paper is frequently used for fine printing and writing tasks, as well as for stationery, greeting cards, and other unique crafts.
Hemp paper: Hemp paper is produced using strong, long-lasting hemp fibers. In addition to being recyclable and biodegradable, hemp paper is a sustainable option. In addition to being utilized for greeting cards, stationery, and other unique endeavors, it is frequently used for packaging. Paper consisting of linen fibers, which are also robust and long-lasting, is known as linen paper. High-end printing and writing commonly employ linen paper because of its inherent shine.
Bamboo paper: Bamboo paper is produced using sustainable and renewable bamboo fibers. Bamboo paper has a smooth, matte surface and is sturdy and long-lasting. Along with greeting cards, stationery, and other special projects, it is frequently used for packaging.
Why should wood free paper be preferred?
Paper made without wood has several benefits over paper made using mechanical pulp. It is:
More smooth texture: This is due to the smoother surface of paper made without wood fibers compared to paper made with mechanical pulp.
More resistant to fading: This is due to the removal of lignin from the pulp, which is the key factor in paper fading.
More robust: This is because paper made without wood is less prone to tear or crease.
Stronger: This is due to the fact that the cellulose fibers in wood-free paper are longer as well as more homogeneous than those in mechanical pulp.
The several Tree free alternatives at OG hemp are:
Branding solutions – Various PR products like business cards, flyers, labels etc made of wood free paper are available.
Mono Cartons – The best packaging with your creativity on display, can be customized with tree free paper.
Boxes – Simple yet effective primary packaging solutions come in the form of tree free cardboard boxes.
Paper bags – The most readily available product which has various applications are made from wood free paper.
Stationery – Tree free copy paper, wood free uncoated paper, tree free craft paper, tree free wrapping paper, wood free white paper, etc. available for diaries and gratitude journals.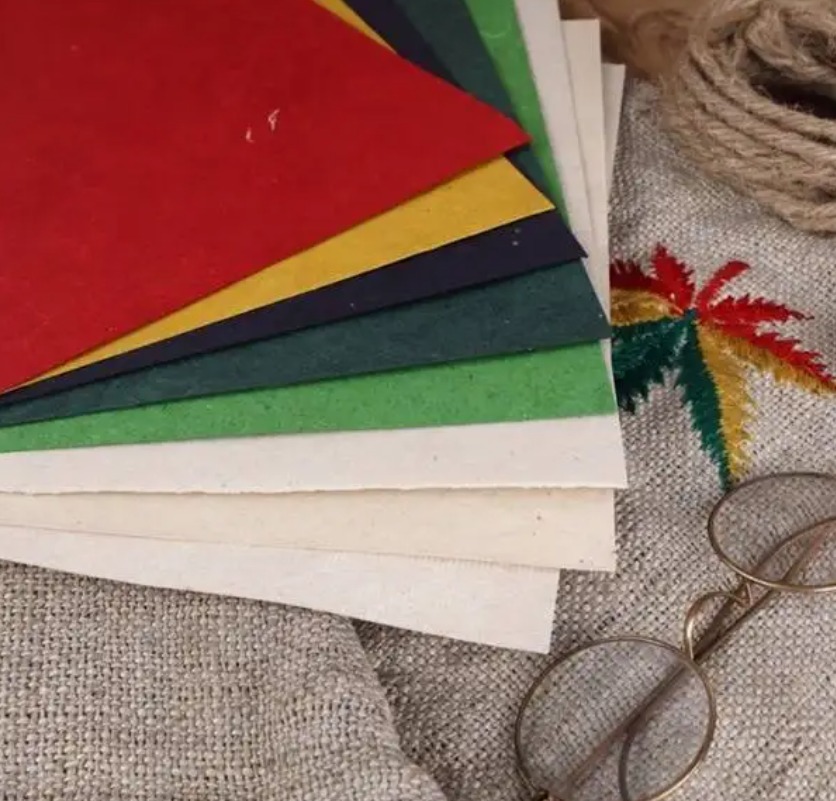 The environmental contributions you can take part in by using OG HEMP tree free paper:
In contrast to wood-based paper, which is only three times recyclable, hemp paper may be recycled up to eight times.
Carbon Footprint of Hemp Paper
Handmade, chemical-free, and with minimal waste output, hemp paper is produced.
The best carbon sink is hemp paper
Carbon dioxide is taken in and stored by industrial hemp plants more than any other plant species.
FAQs
Q. Can we customize products made from tree free paper?
Ans. Definitely, all our products are wood free. We have a range of products, most of which can be customized according to your needs.
Q. Can we order products online?
Ans. Yes. You can visit our website https://www.oghemp.in/ and proceed with your requirement.