An item of printed paper, plastic, vinyl, or another material with temporary or permanent pressure-sensitive adhesive on one side is referred to as a sticker.  Label Printing Stickers can be found in a broad variety of sizes, shapes, colors, and designs. Depending on the situation, it may be employed for functional or decorative purposes. But mostly it's functional usage is to label.
On the package, label printing stickers are frequently employed as a technique to display product information. In most cases, it provides details on the product's ingredients, logo, and usage instructions. Fruit stickers bearing brand names are used to label the fruit. Sticker labels are frequently attached to things like lunchboxes, paper, lockers, notebooks, walls, cars, windows, among other things.
In this article you'll find the answers to the following questions that might have occurred to you:
How you can use sticker labels in your business?
Why labels are important for your brand?
Why you should use customized sticker labels in your business?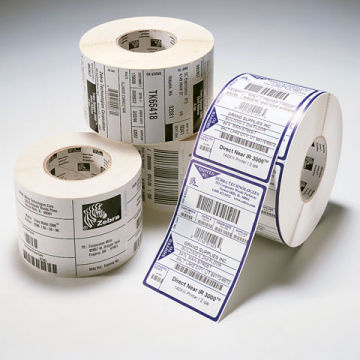 The different ways you can use label printing stickers in your business are:
Marketing and promotion for businesses
Sticker labels are used by businesses to market their products and brand identification. An excellent approach to spread the word about a new product or company launching is with sticker labels. They frequently feature your company's logo and contact information, which makes it easier for customers to remember who you are and get in touch with you if they have any inquiries or feedback. Sticker labels can also be given away at trade exhibitions or other events so that customers can see your brand name in person rather than just online.
Printing labels is a fantastic option for product. With a label sticker, you can place your logo on a product or even print information about it right on it to forge a personal connection between your business and the buyer.
Any firm that sells products understands how important packaging is, and sticker labels for packages are a terrific method to guarantee that your product is wrapped as effectively as possible. Stickers can be used as marketing tools in addition to being packing materials.
You must wonder why business labels for products are so important for Brands, well the reasons are elaborated below:
Every aspect of your organization should feature your logo and brand messaging because they are crucial components of your marketing strategy. It's critical that your brand is properly represented if a product from your business is going to be displayed to a customer. Product label printing is a wonderful strategy for repeatedly putting your brand in front of buyers.
An item that is frequently thought of as a need can be transformed into an additional marketing tool with the help of product label printing. Think of the label as performing a dual function for both identification and promotion. Business labels for products are hence utilized.
Make Products Appear More Beautiful
Containers like bottles and boxes lack flavor and appeal on their own. Product label printing can change how a product appears, increasing its appeal to consumers and potential buyers. 
The printing of product labels serves the primary function of giving customers the information they require. This can include the product's nutritional content, item numbers, descriptors used to identify the products, and the amount or worth of the substance inside.
Customers will be more likely to remember your business and be able to recognize your brand just by looking at the label if it has a distinctive design and an appealing label. Once people have made this association in their minds, they will keep returning to the well-known and reputable brand that first captured their interest.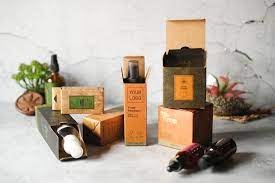 Why you should opt for customized printed sticker labels?
Customisation adds a personal touch to you product that'll make the customer relate to you.
Print unique labels to give things a professional appearance. Custom labels for products gives your goods a unique personality that will help your customers connect with you. Show the care and consideration that went into each of the things you sell to your customers. Custom product labels are a priceless tool for assisting customers in determining whether you and your goods are the correct fit for them beyond simply making them seem professional. If you want to make it simple, just include your logo and the name of the product. You can also list the components in your food or bath and body products, the directions on bags and bottles, or both. 
OG hemp makes label print papers with the relevant thickness and quality keeping the sustainable labels and packaging in mind. 
FAQs
Q. Can we order customized sticker labels online?
Ans. You can visit our website https://www.oghemp.in/ and proceed with your requirement.
Q. How can we design our own sticker label?
Ans. There are various apps like Adobe which you can use to design. Or you can hire a digital artist to do so.